---
Life Force Energy Management & Training Queen
First of all - What is Kundalini??

Kundalini
is the Sanskrit word for "
Life-Force"
~ and Life-force is that which keeps us alive, and animates all things - be it people, relationships, businesses, our societal structures, our homes, our personal spaces and the creative projects we engage in.
Life-force Management
is about keeping the "flow" of energy moving so as to avoid stagnation/dis-ease and death in an area of reality. Sometimes, however, a death-process is what initiates the need to work with the life-force that is left, and "re-distribute" it in a healthy way - to re-establish Flow.
I work with wherever Life-force energy tends to stagnate
- be it within an individual, a relationship, a business, a home or a system(such as a school), so it can remain, or re-establish itself as lively and healthy.
I offer training and education as well as ministry and blessings where life-force energy is being acknowledge and in some cases, re-directed- as in marriage ceremonies, funerals, new-life path initiation ceremonies (coming of age, births, transitions, etc).
I bless homes - and also assist in the re-distribution of assets at an estate -after someone has died - so as to find the appropriate places to share the life-enhancing elements which remain after someone has passed.
I am a
multi-time published author
and long-time educator, speaker, coach and instructor. I am an intuitive when it comes to presence or flow of life-force and I can immediately detect where life-force is stagnant or in need of new flow or healing. It is my passion to experience the vigor of new flow coming into someone's life or business, relationship or home. I absolutely love to come in and assist with moving the energies so that life may be experienced anew and Life-Force can be as fully present and vibrant as possible.
Are you in need of new flow?
In your person?
In your relationship?
Your home?
Your business?
Has someone recently passed that you love and you are left with their home full of stuff and uncertain what to do next??
Is your school experiencing a lack of flow or a feeling of fear or non-cohesiveness?
Is your body in pain or are you experiencing ill-health?
All of these things can be addressed by The Kundalini Queen....
---
---
Announcing a New Collaborative Book~~
Amazon #1 Best Seller and Featured on NBC, ABC & News9 in LA!!!
---
I am absolutely thrilled and honored to be a part of this collaborative work - put together by the Magical Radhaa Nilia and Mike Pestano! What a beautiful opportunity it is to work with everyone who is in the book and to share our evolutionary stories and journeys together.!!

ORDER HERE
---
New ebooks available: To support the current waves of transformation....I wrote the following:
Download them now! (simply click the image)
---
---
I am an Embodiment -Speaker. What is Embodiment Speaking?


​Embodiment Speaking differs from regular Live speaking engagements where the keynote speaker does just that - speaks at you. An Embodiment Speaker will also invite you to participate somehow in the conversation, to get involved and to get into your body with the material covered. When you just listen to information you tend to only retain 5-10 percent of the information, maximum. But when you embody the words being spoken somehow, the retention rate spikes up to around 75-80%. That's an incredible difference and why Stasia Bliss chooses to bring embodiment exercise into her talks, finding ways to involve the audience and make it feel more like a workshop than a lecture.
Availability and Topics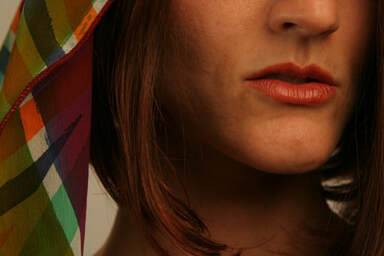 Stasia Bliss -
The Kundalini Queen
- is available for speaking engagements and Empowerment Workshops on subjects which relate to The Management of Life-Force Energy - including Conscious Mental Health Awareness.
Example Topics:
-Are we in a Collective Awakening?
-What is Kundalini Life-Force and How do we Manage it?
-Spiritual Awakening and Mental Health
-Spirituality, Sexual Energy and Kundalini
-Alchemy and Life-Force Management in Relationships
-Life Force Awareness and Management at the Office





---
Speaking Rates Vary
​Call/email for rates and to schedule
---
​
​To Schedule - Send an Email to
Stasiabliss@gmail.com
​Write "Speaking Request" or "Re-Languaging" in the Subject Line
---